ON-SITE MUSIC LESSONS!
Beginning in April- Universal Music Center (UMC) instructors will come to Pier 55 for pre-registered, individually-paid 30-minute lessons every other week. A variety of instruments are available. Offering this opportunity at Pier 55 will depend on registration levels. If you have an interest in music lessons, sign up and give it a try. Contact Mike at 651-301-9223 for details on specific instruments and costs.
Spanish Conversation Group
Every Monday and Friday at 10:30 a.m.
Interested in brushing up on your Spanish or improving your speaking skills? Join this group at any time. Instructor LaVoie House plans mini-lessons for the group. Native speakers frequently attend.
---
Where Is That Class?
---
Unless otherwise specified all classes, activities and events of Red Wing Area Seniors are held at Pier 55. Registration is always at the Pier 55 front desk, in person or by phone:
240 Harrison St., Red Wing, MN
651-327-2255
Contact the front desk for additional information — reception.pier55@gmail.com
AARP Smart Driver Program
8 Hours over 2 days
Monday & Tuesday, May 15 & 16
Time: 5-9 p.m. each day
Cost: $24
Location: Red Wing High School; enter door #10 on right side of building. Park in front of Door #10.
In this 8 hour course, you'll learn new traffic laws and rules of the road, defensive driving techniques, and proven safety strategies for operating your vehicle in today's increasingly challenging driving environment. There is no driving or graded testing involved. Class completion may qualify drivers age50+ for a 10% multi -year discount on car insurance. A certificate of completion is provided for persons to follow up with personal insurance agent.
Participants must have their driver's license number available at class. AARP members must bring membership card or number to class.
Register through Red Wing Community Education at 651 -385-4565 or online at www.rwps.org.
All Levels -- Wood Carving Class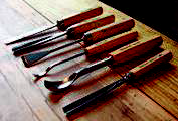 Thursdays, March 30–April 20 • 10 a.m. - noon
Cost: $8/members; $13/non-members
Class limit: 8 participants
Instructor: Dennis Koenig
Woodcarving enthusiast Dennis Koenig, will teach a four-week hands-on series, "Woodcarvers for Beginners." There will be a limited number of spots and this will be part of a progressive series that will continue based on level of interest.
Try the Basics of Tatting
Tuesdays, April 18 & 25, 1-2:30 p.m.
Register by April 6 through Red Wing Comm. Educ.
Instructor: Bethany Szymanski
Cost: $29 - Location: Pier 55
Discover a technique for handcrafting lace that has been passed down for generations. Needle tatting is a method used to create particularly durable lace from a series of knots and loops. Tatting can be used to make lace edging for table runners and pillowcases, as well as doilies, collars, and other decorative pieces. All supplies are included. Co-sponsored by Red Wing Community Education and Red Wing Area Seniors, the class will be at Pier 55. Red Wing Community Education, 651-385-4565 or rwps.org.