Pier 55 Red Wing Area Seniors
240 Harrison St, Ste 2 | Red Wing, MN 55066 | 651.327.2255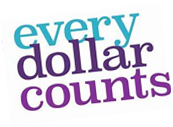 Hello Everyone~
Red Wing Senior Center is hoping to add usable outdoor space to the Senior Center! To date $17,000 has been raised towards the Pier 55 Proud Project. This is exciting progress and we are continuing to work hard to raise all the funds needed. Construction will begin once the fundraising goal of $70,000 has been met. The target date for things to get rolling is April 15, 2022, weather permitting. Thank you so much to everyone who has already contributed!

When it is completed the outdoor expansion at Pier 55 (Pier 55 Proud Project) will be something to be proud of! The continued growth of Pier 55 will foster positive energy, happiness and connections for area seniors citizens, as well as preparedness for whatever comes in the future.

Red Wing Area Seniors is looking to the future with a positive lens, while at the same time being prepared to best manage any accommodations or modifications that will need to be made in the event of an emergence of a future variant, causing restrictions to indoor gathering. Should this happen, seniors will have a safe usable/accessible outdoor space for programming needs to continue without disruption.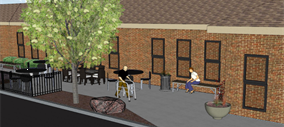 So, please keep those donations coming…. If you are interested in contributing to this meaningful project and want to give monthly, or break your giving out over the course of 3 years, that is a great option. Donations can be made by pledge card or online (see below).

Again, if you have already donated, thank you kindly for your support!

In Service,
Kim Wojcik, Executive Director
If you have any questions, please contact me at 651.327.2255 rwasdirector@gmail.com
Now accepting online donations*
Click the Donate button below to begin your secure online donation to support Red Wing Area Seniors. Follow the instructions in the pop-up window to complete the transaction.
Note: Transactions are handled through PayPal's online secure processing so they are safe and Pier 55 gets the full amount of your donation (minus any applicable credit card processing fees).
*If you prefer to mail in a donation:
Click here to open a printable form and instructions.
Legacy Giving Campaign
Call or email Executive Director Kim Wojcik to learn more about including us in your planned giving.
651-327-2255 • rwasdirector@gmail.com