Pier 55 Red Wing Area Seniors
240 Harrison St, Ste 2 | Red Wing, MN 55066 | 651.327.2255
---
Tech Help
---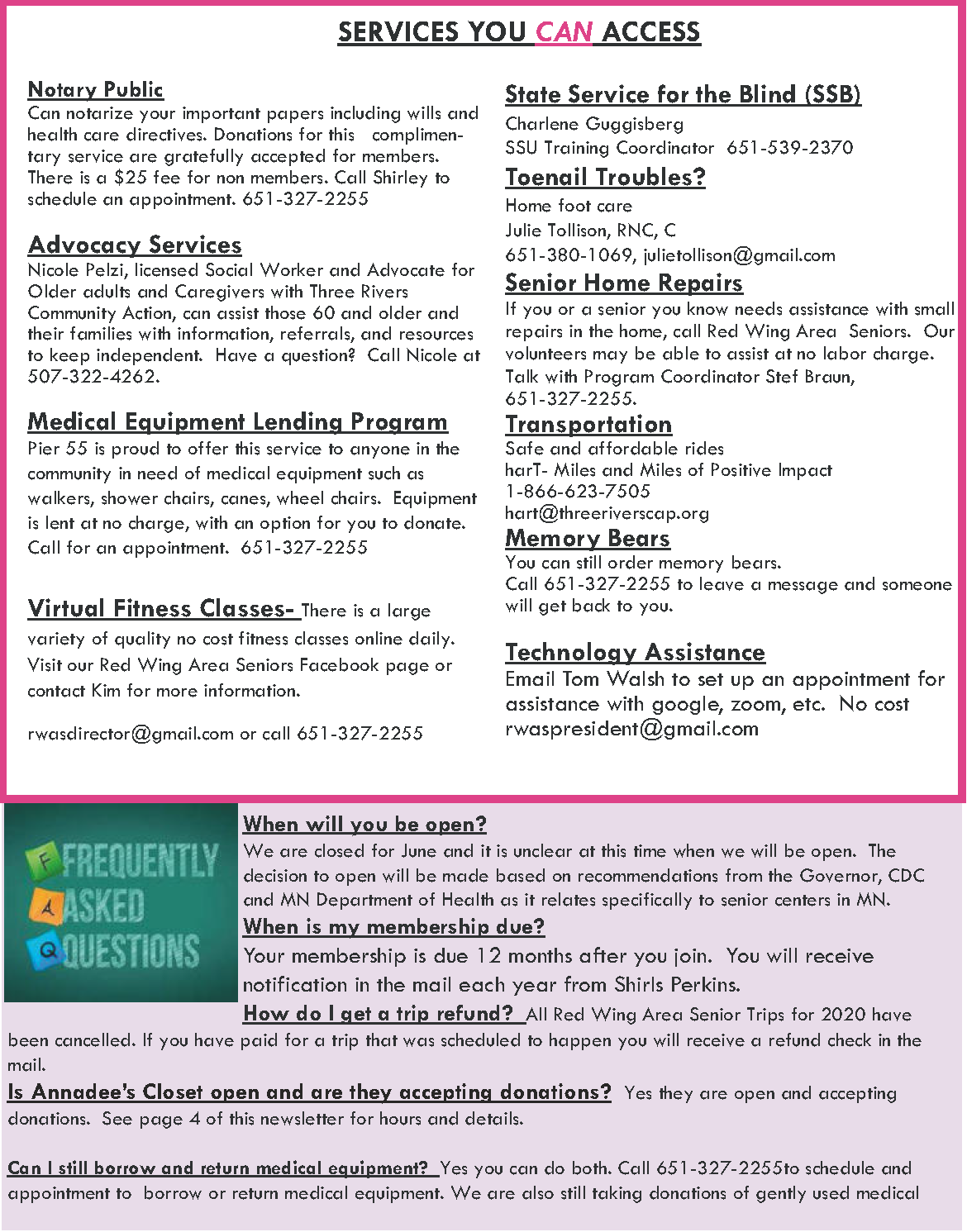 Technology Lab—Questions?
Mondays at 1-2:00 pm, No cost. Check the monthly calendar and newsletter to confirm Tech help dates.
Tom and Judy Walsh will be in the Cyber Center to help answer your questions about computers, iPhones, iPads and more. If there's an application you want to try or need other specific help, come talk to them.
Laptop Checkout
Need to use a computer? Members can check out lap-tops to use on site. Sign out at the front desk. No cost.
Red Wing Public Library
We have subscriptions to 13 different newspapers and about 200 different magazines. Along with free WI-FI for your own device, we have 17 computers for public use. Call us at 651-385-3673 or visit our website at redwing.lib.mn.us.
---
Where Is That Class?
---
Unless otherwise specified all classes, activities and events of Red Wing Area Seniors are held at Pier 55. Registration is always at the Pier 55 front desk, in person or by phone:
240 Harrison St., Red Wing, MN
651-327-2255
Contact the front desk for additional information — reception.pier55@gmail.com