Pier 55 Red Wing Area Seniors
240 Harrison St, Ste 2 | Red Wing, MN 55066 | 651.327.2255
---
Classes & Crafts
---
SPRING INTO THE NEW YEAR WITH THESE NO COST CLASSES THAT MAY BE A FIT FOR YOU!!
Live Well Goodhue County, Red Wing Area Senior Center Pier 55, Mayo Clinic Health System in Red Wing, and Accra Home Health Care are partnering to offer evidence-based self-management/peer support programs in Red Wing during 2018.

They are open to everyone in the community and are free. Registration may be completed on-line at http://www.wellconnectsemn.org or by calling Laura Smith at 651-385-3217.

A Matter of Balance
A workshop designed to reduce the fear of falling and increase activity levels among older adults. This program emphasizes practical strategies to manage falls. Participants set goals and make plans to manage their fear of falling that often limit their activities. Limit 12 register asap.
Tuesdays & Thursday from 12:30 - 2:30 pm
Dates: April 17 - May 10
Location: Red Wing Senior Center - Pier 55, 240 Harrison Street, Red Wing
Instructors: David Anderson & Kim Wojcik

I CAN Prevent Diabetes
Have you been told that you are at risk to develop diabetes? This workshop is a 26 session behavioral learning program held over one year. Participants will learn how to change their lifestyle for better health, through topics such as better nutritional choices and increasing their activity level.
Tuesdays from 3:00 - 4:00 pm
Dates: April 17 - August 7
Location: Mayo Clinic Health System Professional and Community Center, 1407 West 4th Street, Rw
Instructor: Kanko Akakapovi
ON-SITE MUSIC LESSONS!
UMC instructors will come to Pier 55 to teach you to play the instrument of your choice in a setting familiar, friendly, comfortable and convenient for you. These 30-minute private lessons will be offered every other week. Talk to Kim or Stef and sign up today. To learn more or schedule a lesson call UMC folks at 651-301-9223.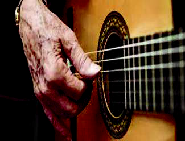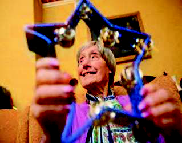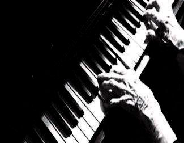 ---
Where Is That Class?
---
Unless otherwise specified all classes, activities and events of Red Wing Area Seniors are held at Pier 55. Registration is always at the Pier 55 front desk, in person or by phone:
240 Harrison St., Red Wing, MN
651-327-2255
Contact the front desk for additional information — reception.pier55@gmail.com