Pier 55 Red Wing Area Seniors
240 Harrison St, Ste 2 | Red Wing, MN 55066 | 651.327.2255
---
Groups & Clubs
---
Spanish Conversation Group
Every Monday and Friday at 10:30 a.m.
Interested in brushing up on your Spanish or improving your speaking skills? Join this group at any time. Instructor LaVoie House plans mini-lessons for the group. Native speakers frequently attend.
Silver Tones -Choral Group

The Silver Tones practice Tuesdays at 1:00 pm at Pier 55. The fourth Tuesday of each month they meet at First Lutheran Church in Lake City. Director Coleen Fowler and accompanist Cheryl Hemphill invite you to join.
If your organization is looking for live entertainment, the Silver Tones singing and performance groups are now available for booking (for a donation). They provide 20-30 minutes of toe-tapping and sing-along enjoyment. To book a date with the Silver Tones, contact Coleen Fowler at 651-345-9988.
Puzzle Club
Wednesdays at 11:00 a.m.
Also, we have a puzzle station and a puzzle exchange area at Pier 55. Stop down and help complete the latest puzzle.
Granny Blankets/Needlework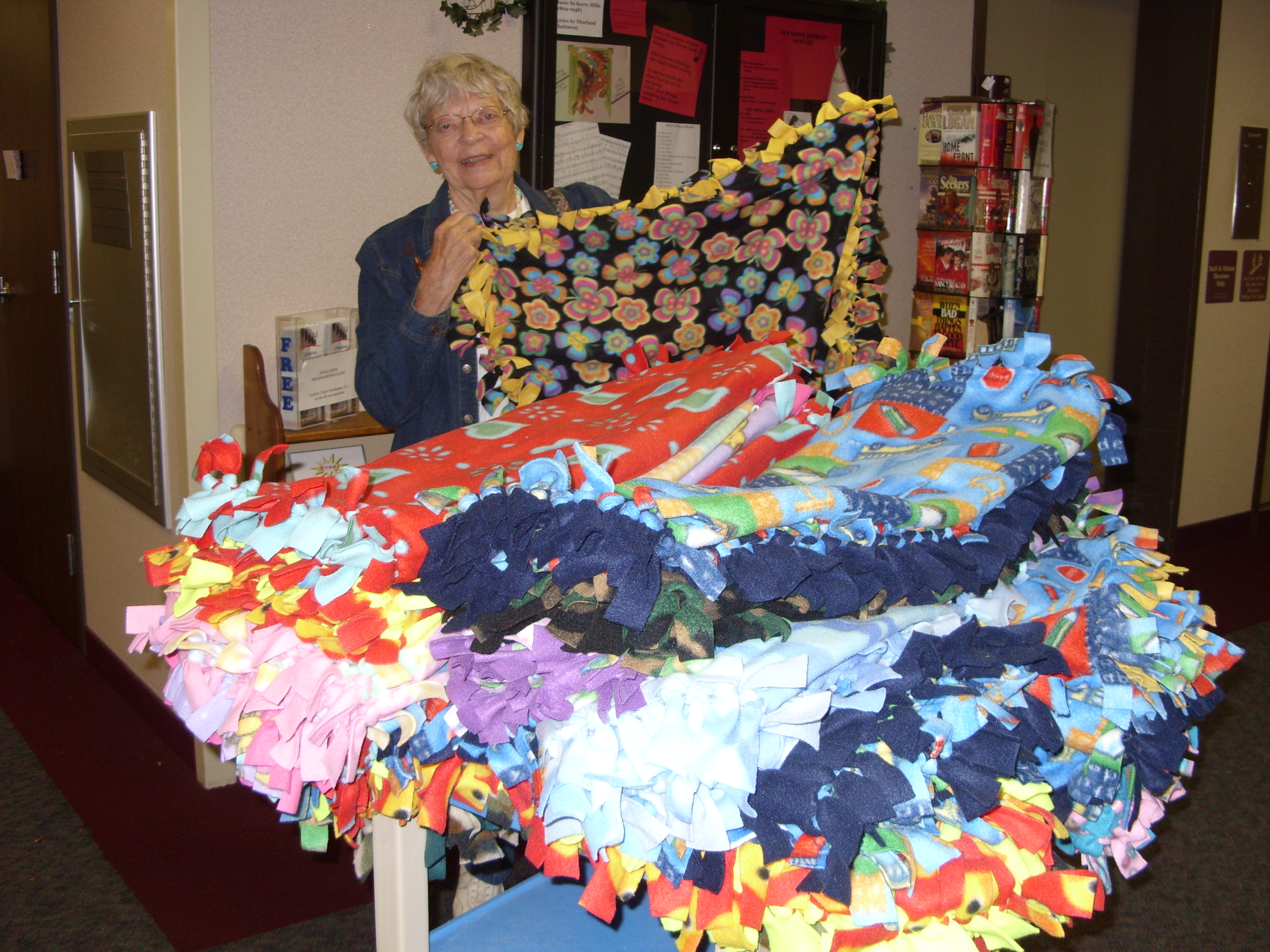 Every Wednesday at 1:30 pm
The Granny Blanket Group makes tied fleece blankets and knitted items that are donated to children and adults in need. We generate dollars to do this work by selling handmade items in the gift shop.
Thanks to those who have donated fleece and yarn as well as to those of you who have been tying the blankets and knitting and crocheting with us. We welcome all who are interested.
Genealogy Club
Was your great-great grandpa a cattle thief? Was your fourth cousin removed a princess in Poland? Find out who your relatives were. For more information call Phyllis at 651-212-6539.
Gandy Dancers
Come see the trains! The club meets at 1:30 p.m. the first Wednesday for business. All other Wednesdays someone is around at the old Red Wing Hospital 1-4 p.m. All are welcome to stop in!

The club can always use more model trains, tracks, engines and cars to add to its working train displays. For more information call Jerry Dooley at 651-385- 7965.
Book Club for Women
Facilitator: Jane Whiteside at Pier 55
First Friday of each month at 10:30 am
June 2: Brooklyn by Colin Tobin
July 7: Marjorie Morningstar by Herman Wouk
Writer's Workshop
June 22 • 10 a.m.
All are welcome. Whether you are writing your memories, wanting to explore your creative side, or just getting out to try something new, this group is for you! Each meeting includes activities and sharing time. Join us! You could be a published writer (see article on Volunteer page).
We appreciate if you call before to let us know you'll join us.