Pier 55 Red Wing Area Seniors
240 Harrison St, Ste 2 | Red Wing, MN 55066 | 651.327.2255
Usually the first Wednesday of each month from 10:15-11:15am at Pier 55. (Check the monthly calendar for this month's visit.)
No cost, no registration, open to the community.
Do you need help with health insurance offerings?
Marla Valentino-Wiste hosts Ucare presentations on Medicare/insurance at Pier 55 regularly. For more information contact Marla at 612-414-2003.
Problems? Talk to Bruce McBeath, Ph.D.
Dr. McBeath is a clinical psychologist working with Goodhue County Social Services. His special interest is helping seniors deal with emotional stresses. Initial consultations are free. Call to schedule an appointment: 651-380-5042.
Toenail Troubles?
Home foot care
Julie Tollison, RNC, C
651-380-1069, julietollison@gmail.com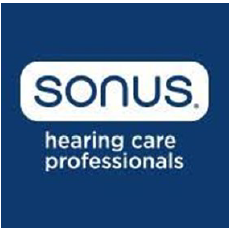 MONTHLY HEARING SCREENINGS
SPONSORED By Sonus
Free Hearing Screenings 3rd Thursday of each month 10:00AM Ryan Hummel, M.A., FAAA, a MN and WI licensed audiologist will provide these services. Please call Sonus Hearing Care at 651-388-2670 to schedule a time for your free hearing screening.
NAPS: Nutrition Assistance Program for Seniors
Tuesday, May 3rd - 9:45 - 10:15 a.m.
Women and men 60 years or older, who live in Minnesota and meet income guidelines, may be eligible to receive a monthly food package. Pier 55 is a distribution site. For more information and to see if you qualify, contact Channel One Food Bank toll-free at 1-877-500-8699, ext. 104.
FREE service activation coupons
Lifeline Medical Alert Service: If you are considering getting Lifeline for yourself or for a loved one, please contact Pier 55 at 651-327-2255. We have FREE service activation coupons. Lifeline can provide added reassurance preserve independence.
Lifeline Drop-Off Site: If you no longer need your Lifeline Medical Alert equipment, we'll get it back to Lifeline for you. Free service activation coupons are also available. If you are a new user stop in for a $ 50 coupon.
Medical Equipment Lending Program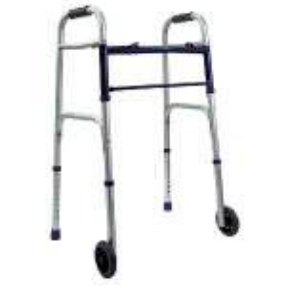 Pier 55 is proud to offer this service to anyone in the community in need of medical equipment such as walkers, shower chairs, canes, wheel chairs. Equipment is lent at no charge, with an option for you to donate. Call or stop in, 651-327-2255.

If you have medical equipment you no longer need, please donate it to the Senior Center.
Silver & Fit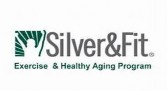 Red Wing Area Seniors now offers Silver and Fit reimbursement for many of our fitness classes. Stop in or call to get more information. See our Fitness page for details about our class offerings. There's a class for whatever your skill and interest level may be. For information on Silver and Fit, call your insurance provider or check this website: https://www.silverandfit.com/