Let's go for a nice, easy hike!
Carly State Park in Plainview, Minnesota
Thursday, May 4
Cost: $4 members; $6/non-members
Register by May 1 • Limited to 20.
Lv Pier 55 in car pools at 8 a.m.; drivers need a park pass. We will have a guided hike from 9:30-10:30 to look at blue bells, followed by a picnic. There are nice, perfectly level trails along a creek.
Birding Hike at Frontenac State Park
Wednesday, May 17
Cost: $4 members; $6/non-members
Register by May 10. Limited to 15 persons
Meet at rest stop at 9 a.m.
Come by yourself or carpool, and park at the wayside rest stop at the junction of County Road 2 and Highway 61. This trip filled up fast last year.
Stephani Pine Forest Hike
Tuesday, June 6 • 10:30 a.m. - 1 p.m.
No cost • Pre-registration needed. Limited number.
Join a fun day at the home of Ben and Karen Stephani. A DNR guide will lead a tour of the pine forest. Lunch, compliments of the Stephanis, on the deck. Those not interested in hiking but want to attend are encouraged to come and stay on the deck.
---
RWAS is fortunate to have the services of Bruce Ause, former director of Red Wing Environmental Learning Center, to lead Master Naturalist Programs including the birding hike and at Carly State Park. All three outdoor activities are

.
Capitol Curiosity
Wednesday, May 10
Leave: 7:30 a.m.
Cost: $50 members; $58 non-members
This trip is full but we are taking names on a waiting list. If there is enough interest we will book a second trip.
The bus will park close to the capital building and there are no steps to climb to enter. However, there will be a lot of walking the whole day.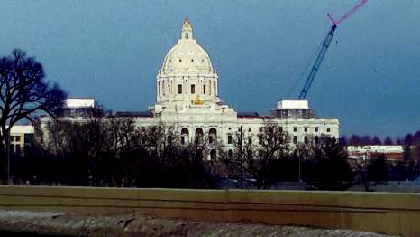 See our newly remodeled capital before its formal grand opening and enjoy lunch at the Minnesota Science Museum's Argon Room with a view of the Mississippi River. There will be time to enjoy the Science Museum followed by a guided tour at the St. Paul History Center with a special tour of the Munsingwear Collection. You can also visit the Genealogy Research floor.
Rose Parade & New Year's
Dec. 30, 2017– Jan. 4, 2018
Cost: $2,899 pp dbl.
This is the BIG one! Everyone loves a parade, especially the Rose Parade in Southern California! You don't want to miss this colorful adventure. Join us on this wonderful trip for 5 nights in Southern California!
Highlights include: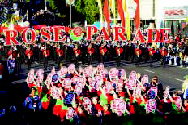 New Year's Eve Dinner Party
Tournament of Roses Parade
Rose Parade Floats on display
Reagan Library and Museum
Hollywood and Walk of Fame
Beverly Hills and Rodeo Drive
The Grove and LA Farmer's Market
Stop at Pier 55 to pick up more trip information and come to the Informational Meeting on May 16th at 2pm.
Bella Italia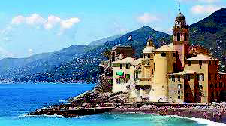 Florence * Rome * Pompeii
November 2– 14, 2017
Tour price: $3739 pp
Join us this fall for a beautiful tour of Italy. A $500 payment is due with the application. Final payment due August 1. More information available at www.cetatours.com.
TRAVEL, TRAVEL AND MORE TRAVEL
Like to travel? Want to learn more about traveling? Just want to share your travel experiences and talk with others about their traveling passions and stories? Here you can have an opportunity to provide input on Red Wing Area Seniors future trips and adventures. Come to our TRAVEL CLUB! We always have plenty to say and it's all about travel. We meet at 2 p.m. the 3rd Tuesday each month. For more information, call Phyllis, 651-212-6539.
Rose Parade Trip Informational Meeting on Tuesday, May 16th 2 p.m.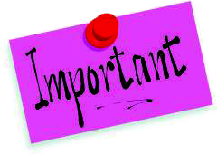 *NEW* Trip refund policy.
A 20% administration fee will be charged to anyone who cancels a day trip within 5 business days of the trip departure date.
The RWAS tour director will seat disabled persons in the front seats for local trips.
The tour director's seat is always behind the bus driver so s/he can use the PA system and leave the bus first to initiate a tour.
Shop Til You Drop #2
Eagan Outlet Mall
Tuesday, June 8
8:30 a.m. - 3:30 p.m.
Cost: $20 members; $25 non-members
3 Days on the Range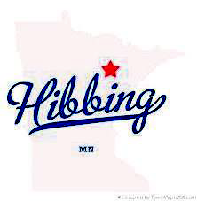 The Hibbing Iron Range
Tuesday, June 13-16
Single $399
Double $340
Triple $299
Price includes 8 Meals, admission to all attractions, bus ride, hotel stay and tour guiding.

Day 1
Lunch at Sammy's Pizza, Hibbing Historical, Society Museum Hibbing High School, Greyhound Bus Museum, Hull Rust Mine, Hotel welcome reception and buffet

Day 2
Breakfast at hotel, Forest History Center, Lunch -- 17th St. Grill, Judy Garland or Paper Mill Tour, Minnesota Discovery Center tour/ trolley ride, Cooking demonstration and dinner

Day 3
Breakfast at hotel, North American Bear Center, International Wolf Center, Lunch and shopping in Ely, Soudan Underground Mine, Buffet Supper at hotel

Call or stop in to register. Half of the fee is due when you register with the final payment due by May 18. For more information call Kim W. at 651-327-2255.

More information and registration form here.
Vikings/USBank Stadium Trip
Enjoy a tour of the USBank Stadium with lunch and more. For more information contact Ken at Sugar Loaf Tours, 507-202-5630 or kcrameyer@gmail.com
Parking and Not parking at Pier 55

If Pier 55 sponsors an overnight event, participants should not leave their vehicles at Pier 55. Have someone bring you -- or your vehicle may be towed. This is especially important during the winter with snowplowing needs, etc.
If you are attending an event at Pier 55, please park on our assigned side and not on the Pottery Museum section. Park in front of Pier 55 if possible. Stop in at the front desk if you need clarification.