Pier 55 Red Wing Area Seniors
240 Harrison St, Ste 2 | Red Wing, MN 55066 | 651.327.2255
---
Hold Your Next Event at Pier 55
---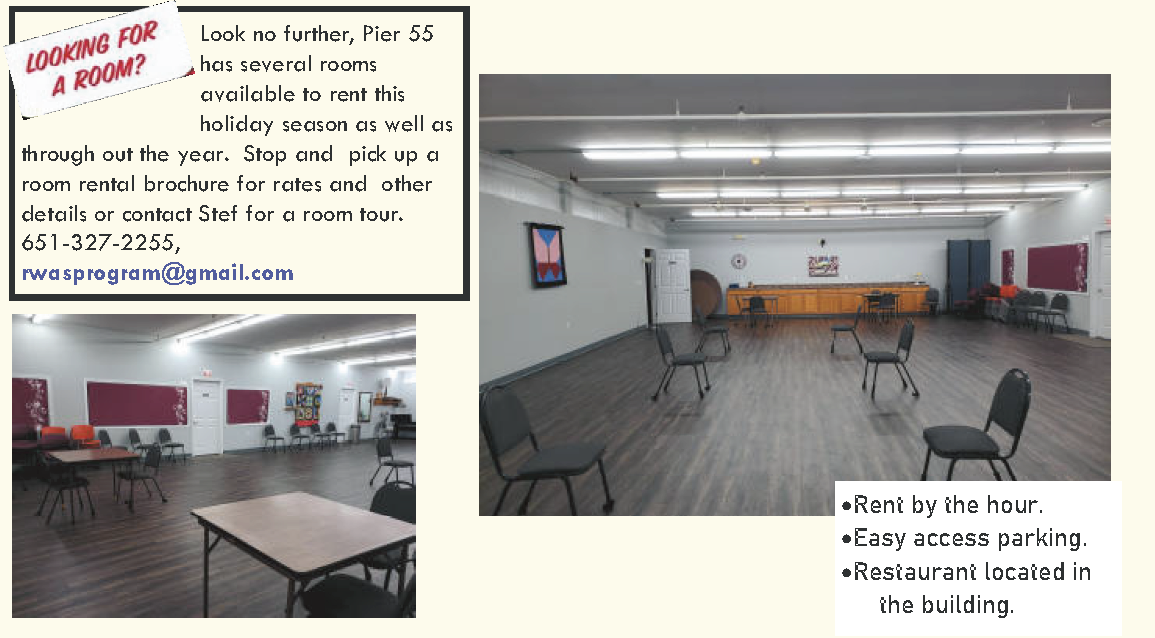 Whether it's a large event/party or educational/work meeting, use one of our spaces. We have smart TV's with HDMI, Wi-Fi, tables, chairs and other amenities to fit your needs. Not a member? That's ok; you may still rent a space. You are a member? Great, you get a discounted rate. Ask Stef for a tour!
---
Community Room
---
This spacious room holds up to 132 people. It comfortably hosts our dinner theaters with seating for 85 people. The ultimate for entertaining!
---
Cyber Center
---
A versatile and popular classroom, with seating for up to 30 people. Excellent for presentations of all sorts!
---
Board Room
---
Our large table easily seats up to 10 people, and the room as a whole seats up to 26. Get the job done here!