NAPS: Nutrition Assistance Program for Seniors
Tuesday, April 18 ! 9:45 - 10:15 a.m.
Women and men 60 years or older, who live in Minnesota and meet income guidelines, may be eligible to receive a monthly food package. Pier 55 is a distribution site. For more information and to see if you qualify, contact Channel One Food Bank toll-free at 1-877-500-8699, ext. 104.
Parkinson's Support Group
Thursday, April 27 • 2 p.m.: An expert on the liquid Rx suspension Duopa will explain how advanced Parkinson's patients with motor fluctuations might benefit from levodopa/ carbidopa through an intestinal stoma via a pump. No cost and no registration.
4th Thursday • 2 p.m.
Facilitated by Pat Kernan & Patrice O'Reilly, the group welcomes family, caregivers or anyone who has Parkinson's. Join us.
Stroke Support Group
2nd Wednesday - 2 - 4 p.m.
Facilitated by Deb Howard, Speech Therapist, Stroke survivors and family members receive support and share information on stroke resources, caregiving, treatment advances, strategies and coping skills.
Men Only Group (Men as Caregivers)
2nd Thursday • 9 a.m.
Facilitated by Nick Even, this support and information group is for men who are providing care for a spouse or other person. All related topics associated with this responsibility are open for discussion.
Grief Support: Coffee & Good Company
Casual, drop-in support for those who have lost a loved one. Meets the 2nd & 4th Tuesdays at 10 a.m. on the third floor of the Mayo Clinic Health System Red Wing Professional and Community Center, 1407 W. 4th St. For more information, call Kathy Bang at 651-385-3412.
Hearing Screening Tests
and Service Center
2nd Wednesday • 9 – noon
Terry Carlson, a hearing consultant with Better Hearing Aid Centers, will be at the Senior Center to conduct free hearing screening tests, and free cleaning and tune up of all makes and models of hearing aids.
Notary Public - Shirley Perkins
Shirley can notarize your important papers including wills and health care directives. Donations for this complimen-tary service are gratefully accepted. Talk to Shirley to schedule an appointment.
FREE service activation coupons
Lifeline Medical Alert Service: If you are considering getting Lifeline for yourself or for a loved one, please contact Pier 55 at 651-327-2255. We have FREE service activation coupons. Lifeline can provide added reassurance preserve independence.
Lifeline Drop-Off Site: If you no longer need your Lifeline Medical Alert equipment, we'll get it back to Lifeline for you.
SENIOR HOMEWORK
Call if you or a senior you know is in need of assistance with small home repairs. Our volunteers may be able to assist you at no charge. Call and talk with Stef 651-327-2255
Seniors Helping Seniors
SHS volunteers are skilled and committed to helping other seniors who are experiencing distress in their lives. If you need someone to talk to or you know someone who does, please contact Kim at 651 327 2255.
Seniors' Legal Rights
The Minnesota Attorney General's Office has a publication dealing with your legal rights including consumer protection, charitable giving, investments, health care and planning ahead. Copies are available at the Senior Center.
Advocacy Services
Randi Callahan, licensed Social Worker with Three Rivers Community Action, can assist those 60 and older and their families with information, referrals, and resources to keep independent. Have a question? Call Randi at 507-732-8512.
Laptop Checkout
Need to use a computer? Members can check out lap-tops to use on site. Sign out at the front desk.

No cost.
Brain Health Teleconference
How we can protect and preserve the health of our brains
Tuesday, April 11 • 1-2 p.m.
Facilitator: Bruce McBeath, Ph.D. adult development and aging psychologist, Call or stop in to register.

As we age, we know that the threats of dementia lurk in the background. Can we do anything to prevent or delay dementia and worse?
* * * * * * * * * *
"One of the greatest moments in life is realizing that two weeks ago, your body couldn't do what it just did."--Anonymous
Jin Shin Jyutsu (JSJ) treatments
at PIER 55
JSF is an ancient healing art similar to acupressure. Recovery from illness, injury, surgery, cancer treatment: Neck and back pain, arthritis pain, migraines, fibromyalgia; Balance and mobility; Respiratory function; depression and anxiety; Stress and fatigue.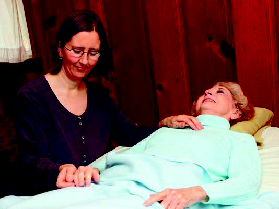 25-minutes mini-treatment for $15
2 mini-treatments for $25
www.christinajinshin.com
Christina Burawa
Call 651-327-2255 to schedule an appointment.
Living Well with Chronic Conditions
Tuesdays, March 21– April 25 • 9 – 11:30 a.m.
Mayo Clinic Health System
Professional and Community Center
The Living Well with Chronic Conditions Workshop helps participants of all ages with ongoing health conditions such as arthritis, diabetes, high blood pressure, anxiety, osteoporosis, cardiovascular disease and others too. At this workshop participants will:
• Find practical ways to deal with pain and fatigue
• Discover easy exercises to help improve or maintain strength and energy
• Learn about nutrition and how to eat well
• Understand new treatment choices
• Learn new ways to talk with your doctor and family about your health
• Feel better about life
The Living Well with Chronic Conditions Workshop is open to everyone with an ongoing physical or mental health condition, age 18 and older. Participants must be able to engage in group discussion. It is taught by two trained leaders who help participants set goals and make a step-by-step plan to improve their health.
This FREE workshop will be held at the Mayo Clinic Health System Professional and Community Center, 1407 W. 4th Street, in the first floor cafeteria. It is sponsored by Live Well Goodhue County, Accra Home Health Service, Southeast Minnesota Area Agency on Ageing, and Well Connect. For more information or to register, call Laura Smith at Goodhue County Health & Human Services at 651-385-3217.
Medical Equipment Loan Program
Medical equipment (wheelchairs, walkers, crutches, safety rails for toilets, shower chairs, commodes) is available at Pier 55 to use for up to three months during a period of medical convalescence or short term disability. A donation of $20 is suggested to help with on going program costs. If you have medical equipment you no longer need, please donate it to the Senior Center.
Talk to Bruce McBeath, Ph.D.
Dr. McBeath is a clinical psychologist working with Goodhue County Social Services. His special interest is helping seniors deal with emotional stresses. Initial consultations are free. Call to schedule an appointment: 651-380-5042.
Let's Go for a Walk Inside!: Want to count your steps but don't have a "fitbit"? Our very own Doug Blakesley has done the counting for you. If you find yourself needing somewhere to walk inside this winter, stop at Pier 55. If you walk from end to end of our hallway (Fiesta Cancun to Pottery Museum) going one way, it is 89 steps for men and 101 steps for women. Make 8-10 trips back and forth, and you have approximately a thousand extra steps in your day. Keep moving!
There is a good chance that your insurance company may cover the cost of attending one or more of our fitness programs. Call or stop in to check.
We have fitness classes daily M-F. Stop in or call to find out which class is right for you!
"Every person is worthy and capable of enjoying their body's ability to move." - Kim Wojcik
Silver & Fit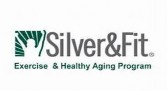 Red Wing Area Seniors now offers Silver and Fit reimbursement for our fitness classes*. Stop in or call to get more information. See below for details about our class offerings. There's a class for whatever your skill and interest level may be. For information on Silver and Fit, call your insurance provider or check this website: https://www.silverandfit.com/
* Silver and Fit works for all programs with the exception of Michelle Hoffman's Yoga.