EGG-travaganza with Avis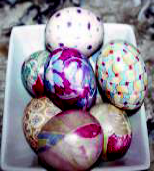 April 3 • 10 a.m.
Limited to 6 participants
Cost: $10/members; $15/nonmembers

"Dying" to have some Easter Fun? Come make silk-wrapped eggs. Whether you are familiar with this craft or not, you will enjoy this two hour activity. When you are done, you will have two of your own eggs to display for the holiday or give away as a gift.
Free Movin' Pictures
"Laurel and Hardy" • Tuesday, April 4 • 2 - 3:30 p.m.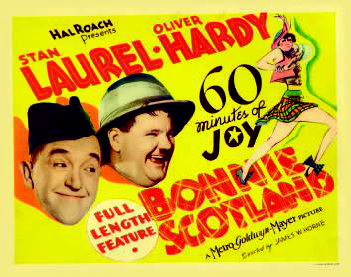 Hal Roach's All-Talking Comedies are now ready! Stop in and watch Our Gang, Laurel Hardy, All-Stars, Charlie Chase and more. Bring your own popcorn and beverages -- but you'll have to clean up any spills.
Doo Wop Musical Ticket Discount
Friday, April 7 • 1:30 p.m. and 7:30 p.m.
Red Wing Area Seniors get a 15% discount off the regular adult price at the Sheldon Theatre for the musical "The Doo Wop Project." Use the coupon code RWAS when you purchase a ticket from the box office. Tickets: SheldonTheatre.org/651-388-8700
"The Doo Wop Project" traces the evolution of Doo Wop from the classic sound of five guys singing tight harmonies on a street corner to the biggest hits on the radio today. Hear foundational tunes from groups like the Crests, Belmonts and Flamingos all the way to Michael Jackson, Jason Mraz and Amy Winehouse.
"Unbroken"
Shows April 13 12:30 p.m. with popcorn!
After a near-fatal plane crash in WWII, Olympian Louis Zamperini spends 47 days in a raft with 2 crew before he's caught by the Japanese. No cost, call to register.
Who Should Inherit Your Money?
Roundtable Discussion
Thursday, April 20 • 11 a.m. - Noon
Most people want to leave "their mark on the world" in some way. If you are interested in learning more about legacy and other gifts, join this roundtable discussion with financial advisor John Lang, !!"#! of Edward Jones in Lake City, and Kim Wojcik, executive director of Red Wing Area Seniors. Many people ask: At the end of my life, where are my assets going? Are the decisions I made or will make accomplishing my dreams and goals? How can I bequeath monetary gifts in a way that is fiscally responsible, so that all parties involved receive the most gain with the least tax penalty? This hour-long discussion can answer tough questions: What is an annuity? Why would I want one and who would benefit? What are different tax rules and laws for leaving a legacy or annuity? What is a legacy gift?
"Food With Friends"
Thursday, April 27, 12:15 - 1:30 p.m.
Pier 55 Community Room
Cost: $7.25
Pre-register by April 24
Join us for a MEMBERS ONLY monthly lunch. Gather with old friends or make some new ones. Are you a new member or have you been a member forever? It doesn't matter. Everyone - gals and guys -- is welcome (everyone who's a member, that is!) Boxed lunches will be purchased from local restaurants and delivered to Pier 55 for you. Our regular "lunch date" will be the FOURTH Thursday from 12:15-1:30 p.m. in our Community Room.