Pier 55 Red Wing Area Seniors
240 Harrison St, Ste 2 | Red Wing, MN 55066 | 651.327.2255
Silver Tones -Choral Group
The Silver Tones practice Tuesdays at 1:00 pm at Pier 55. The fourth Tuesday of each month they meet at First Lutheran Church in Lake City. Director Coleen Fowler and accompanist Cheryl Hemphill invite you to join.
If your organization is looking for live entertainment, the Silver Tones singing and performance groups are now available for booking (for a donation). They provide 20-30 minutes of toe-tapping and sing-along enjoyment. To book a date with the Silver Tones, contact Coleen Fowler at 651-345-9988.

Senior Monthly Dances...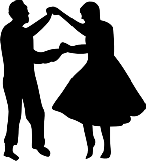 Are back the 2nd Sunday each month from 4 - 7 p.m. We are looking into a dance floor in the community room and want to know how many people are interested in dances, dance lessons, and a Zumba gold class. Contact Kim if you are interested in attending dances or being part of this exciting project.
Puzzle Club
Wednesdays at 11:00 a.m.
Also, we have a puzzle station and a puzzle exchange area at Pier 55. Stop down and help complete the latest puzzle.